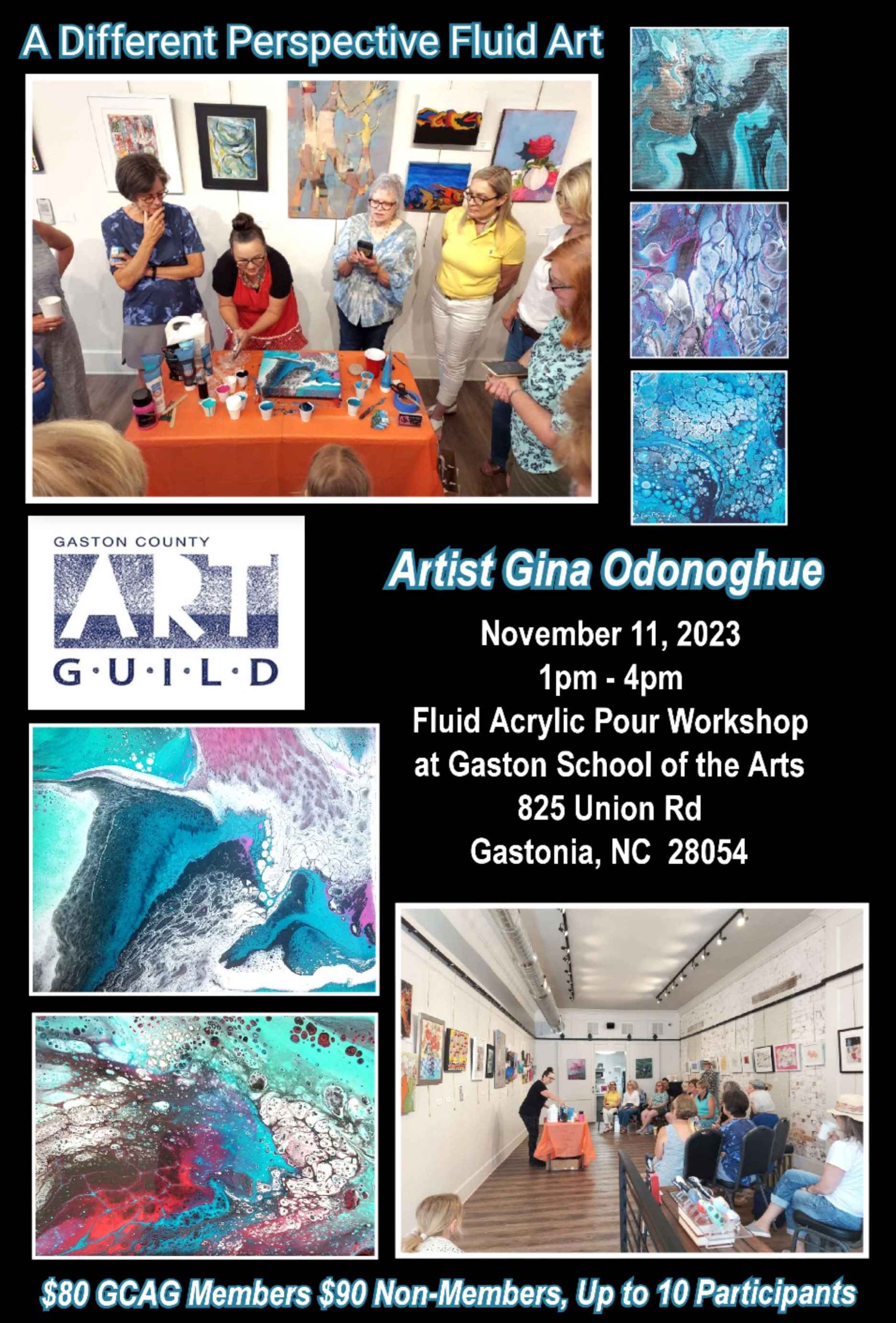 Supplies are included.
Come and learn to create extraordinary paintings using the method of Acrylic Fluid Pouring. You will receive hands on training by talented instructor Gina Odonoghue. Gina has had her Fluid Art paintings hung in local Galleries including Bliss Gallery, and the Gaston County Museum of Art and History. She will share lots of tips and tricks for using this unique method of painting. Come explore this fun way to paint and be ready to use your creativity to produce beautiful new works of art.
You will be able to either take your finished work with you or have them stored while they dry for a couple of days. If you choose to leave them you may pick them up the following Monday, November 13th, 2023 at 12:00 PM. Please use the button at the right top of this page to pay your entry fee.